2024 Offer for new full members of £899. Two part payment options available, please contact Nes (Club Administrator) at office@oundlegolfclub.com
Introduce any new full member and receive £50 credit on your bar card.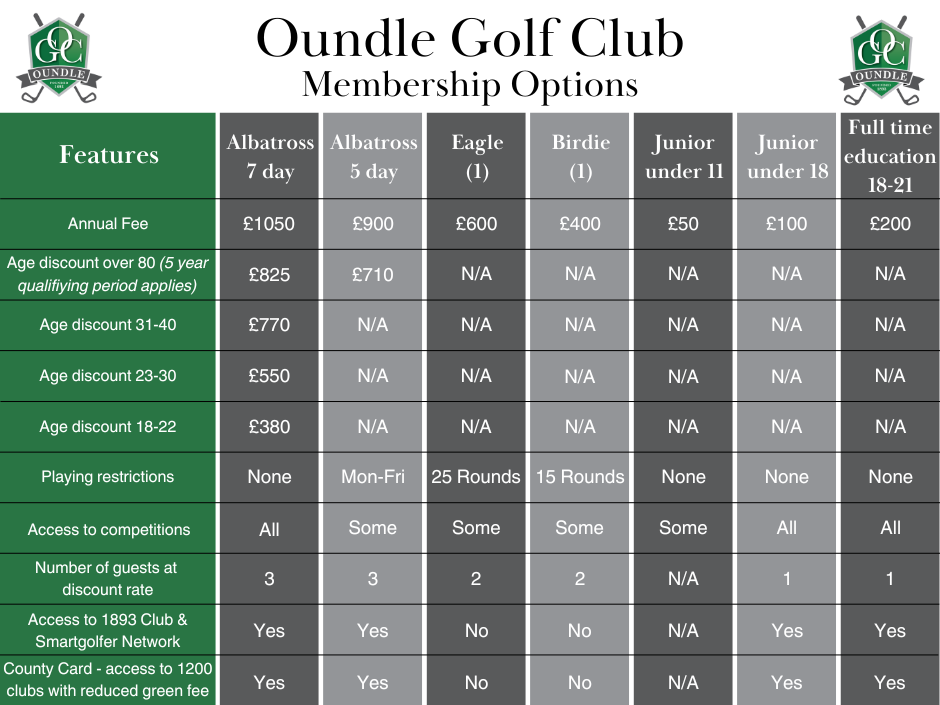 We offer a wide range of membership options to suit all amounts of play. Our membership packages are competitively priced and we offer the flexibility to trade up to a different membership at any time if your playing needs change. 
Memberships are on a rolling basis and payment can be made by cash, credit card or bank transfer. We also offer the option to pay over a 4 or 10 month period through the finance company V12. For more details please contact the Club or click here.
Oundle Golf Club Memberships
For our membership information pack please complete the short form below to download the membership pack.