We are pleased to introduce 2 new membership categories available to new members only at Oundle Golf Club, which we call Birdie and Eagle.
These are limited availability memberships so applying early is recommended.
These categories are designed for golfers who want some of the benefits of being a member of a Club but have limited opportunity to play or maybe are beginners wanting to find out that they love the game before committing to a full membership.
What is included in these membership options: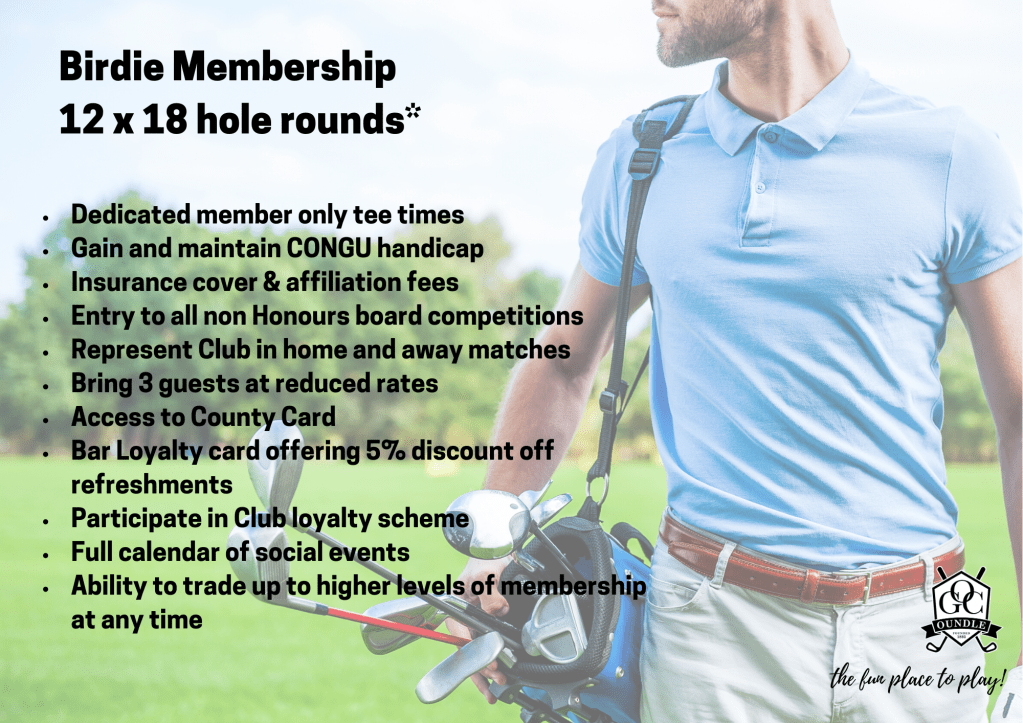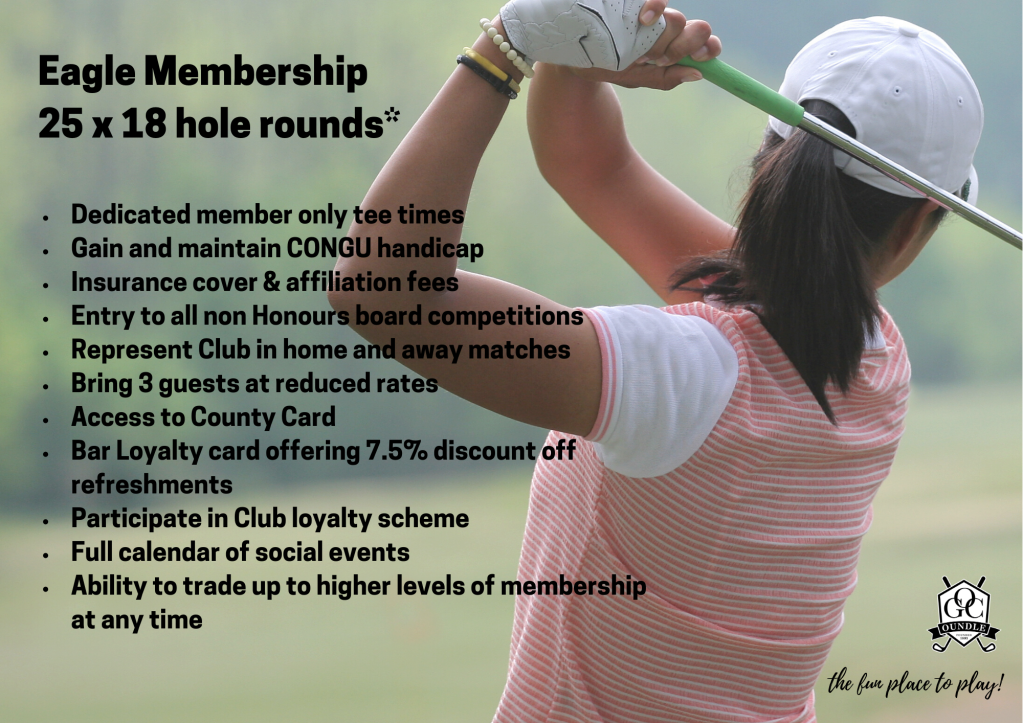 If you are interested in taking out one of these new memberships or finding out more please call 01832 273267.
To see all categories of membership and their benefits please click here.